Mayo College, the renowned boys-only independent boarding school in Ajmer, Rajasthan, was founded in 1875 by Richard Bourke. The school, spread over a vast campus of 187 acres, is known for its alumni network as well as sports infrastructure. In two years time in 2025, Mayo college Ajmer will be celebrating its 150th anniversary.
Namrata Kohli | New Delhi
Namrata Kohli speaks exclusively to Lt Gen (Retd) Surendra Kulkarni, director of Mayo College on what makes the boarding school special
Why do parents send their children to Mayo? What is Mayo's USP?
What is attracting people is the fact that unlike some of the old vintage schools which are 150 or even more old such as Rajkumar college in Raipur/Rajkot, we have been able to press the reset button, from time to time. We have a great legacy which no one can take away and we are proud of it but at the same time we are agile enough to change whenever required. I love to cite this example from the Indian Navy that one needs to be like a small coastal patrol boat that can be maneuvered very quickly. But we are like an aircraft carrier which you can't steer hard and even as you are steering, the operations on the aircraft carrier must keep running and the people who are working mustn't come to realize that they are being steered. That is the approach we have taken – when I came here, I had two options. Either to make a revolutionary plan (as there was a need for big change) or an evolutionary change. After research I found the evolutionary one will work as it will stick for long while the revolutionary change would have been only cosmetic.
One of the things that keep coming to us as feedback again and again is that our kids are very grounded. Unlike some of the elite legacy schools where children tend to become snobbish, elitist, here the culture of being rooted in values and traditions is extremely strong.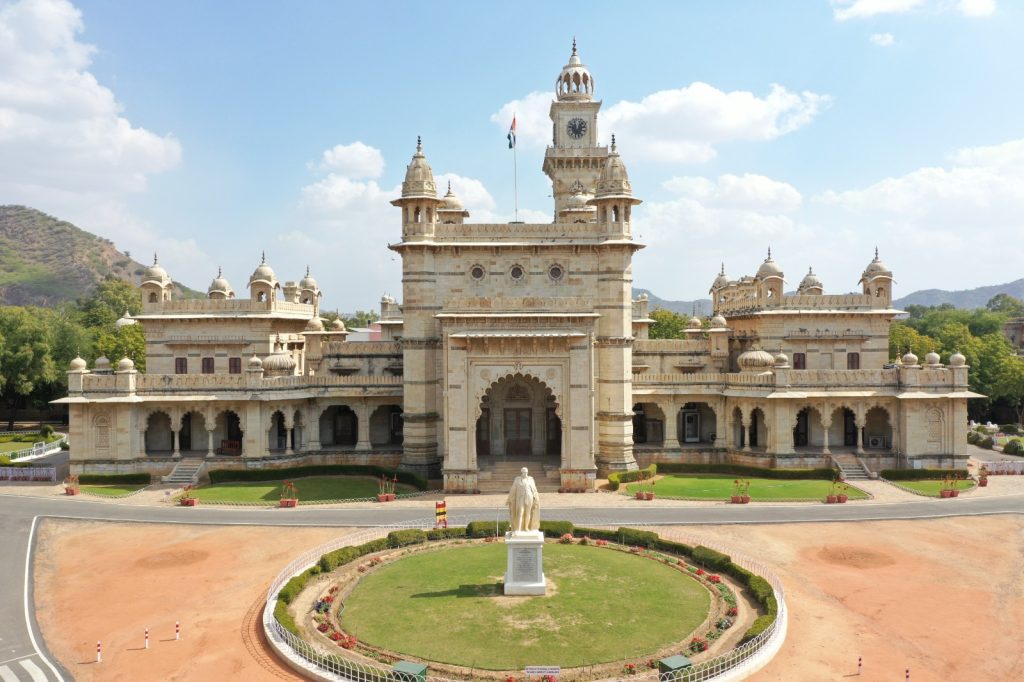 I understand the school was initially started to educate the royalty of Rajasthan in British ways and mannerisms and then gradually over a period of time, the Indian ethos was strategically introduced as the colonial rule ended. Even today you attract the affluent class but how do you ensure that the children remain grounded?
We consciously underplay this feeling of elitism. Anybody who comes to a school like ours or Scindia or for that matter any of the top rated schools even in the metros, barring those who get scholarships, are from fairly well-off families and that is a given. Some people are so rich that they can afford anything and everything and even give their child a helicopter if they so demand, but they cannot provide the opportunities and ecosystem that we can provide. We have 750 boarders and we stick to that- there is a lot of focus on discipline and an exposure to a variety of activities and we pride ourselves in creating 'global boots with Indian roots.' Our idea is to create global leaders who will be ambitious but rooted in the Indian culture. Some people ask us- our management, our teachers and students about who are our rival schools and the answer is we have no rivals. That is the culture we have created. We aren't worried about rivals and false competition. We are only worried about improving ourselves and try to get better and better at what we do, and we know best. We introduced the AI (Artificial Intelligence) lab not because others are doing it but because it was the right thing to do at the right time. Next year we are going to conduct the annual international convention of Spic Macay in December 2024 with 50-70 top of the line artists. This year the Spic Macay convention was held in Nagpur in June 2023, and I sent a team of seven teachers from across domains to understand how we can organize this. In December this year Camlin is conducting an art event getting 18 artists and we are hosting it in our campus. The artists will be here for 3-4 days in the campus and the final set of paintings will be put up at Delhi's Lalit Kala Academy. We will host the event at our venue, and they have agreed that 50 of our kids can be witness it. This will be a huge learning experience. Our social media handles are buzzing with all kinds of activities all the time – be it community service, writing, reading, sports, music, trekking… you name it.
Many of the themes are based on UN's SDGs or sustainable development goals. This started from 2019 onwards when it was decided that any project the kids will take up now will have to be on one of the SDGs – not some fancy toy or gimmicky one-off event but everything and all activities are running around this. For example, last year our theme was 'azadi ka amrit mahotsav'.. this year our theme is 'vasudeva kutumbakam.'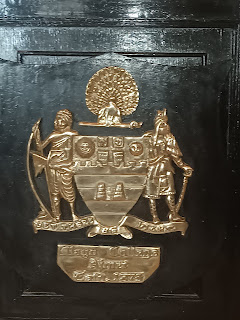 Mayo has a track record of excellent sportsmen and sports infrastructure. Where does it all start and how many sports are there?
We have twenty sports which includes a 9-hole golf course, horse riding, hockey and many others. In the junior school, riding is compulsory and free. It does many things such as develops confidence in the child, love and empathy for animals. We are the only school to be having a full-fledged polo team and have some 160 horses. In the junior school, which is from Grade 4 to 6, children are exposed to 20 sports apart from what they play. In the academic program at Junior School for Grade 4, 5, 6, just like English and Maths the kids are taught the theory of each game such as what is a two pointer in basketball or luv all in tennis. This is very rudimentary but even to be good spectator you need to know the right vocabulary.
According to a recent survey we were rated No. 1 for our alumni network and also for sports infrastructure as well as interestingly for being a value-for-money boarding school. The ballpark fee from a parent perspective would be 8.5 to 9 lakhs, all inclusive.
You were one of the few schools which anticipated the lockdown and sent your children back home during the pandemic. Tell us how you managed this crisis so well as there were reports of how the school acting well in advance!
The idea was to wake up and smell the coffee and anticipate the crisis. On 3rd March 2020, when a school in Delhi recorded its first case of Covid, that night itself I had a meeting with my entire management, and we voluntarily went into quarantine. Within a few days, we made sure that all our kids go back home including those living abroad. Covid protocols were strictly being followed such as the use of sanitizer. A lot of people were laughing at me and told me that I was overreacting but within three weeks, remember how every airline stopped operations and all trains suspended. Luckily by then we had even sent our teachers back home.
For the staff living on campus, stepping out was completely banned and they were in their apartments and given doorstep delivery of all essentials on demand and for those who were living alone, were delivered tiffin. We felt we can't help their medical conditions but if there are peripheral things that we can help with, then we must do it. Also, the management took a big decision not to lay off anybody. We were also not pressurizing our children with hours of online classes. We had one lesson of one hour to maximum three lessons of three hours and nothing more than that. It's always best to anticipate a problem before it arises, and we became a case study of success during the Covid pandemic.